How to Prepare Your Home Before Our Plumbers Visit
Having a plumber visit your home for service is an important part of maintaining the plumbing system. (You have to take care of your property, neighbor.) Taking the time – a small amount we swear – to prepare your place for a plumber's visit can help ensure the visit is smooth and successful, for both you and us!
Here we go over the best ways to prep your house for our pros, so you can reduce stress and make the most out of your maintenance visit.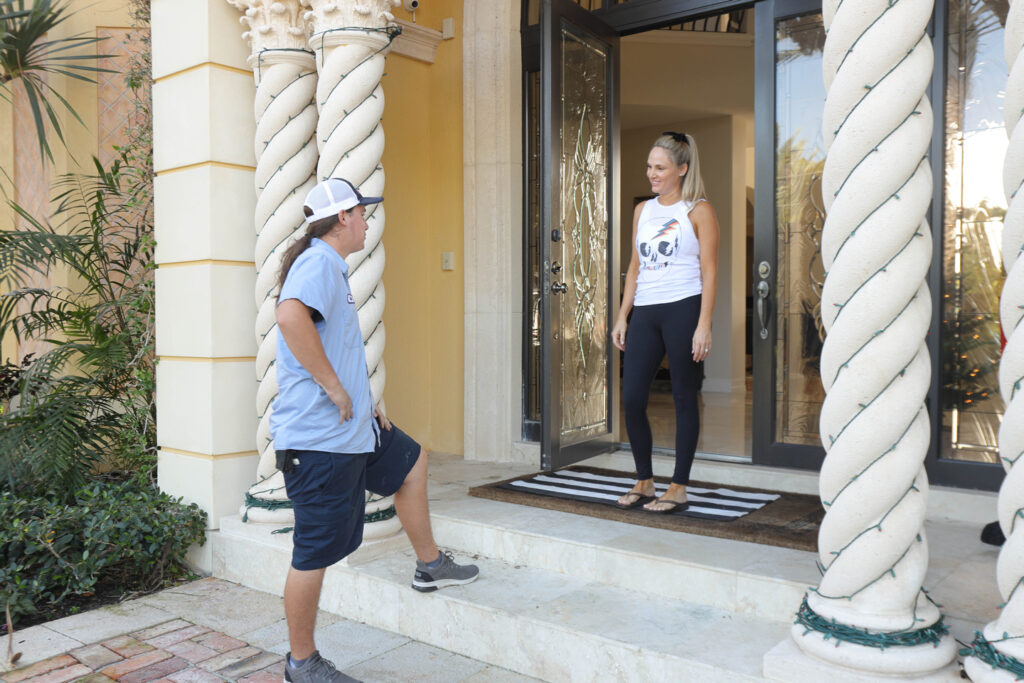 Locate the Main Water Shutoff
This is one of the most important things to know about the plumbing in your home. Not only does this help speed up the process for your plumbers, but helps you keep your place safe in the event of a plumbing disaster! (No one wants to be searching for the water shut off when the water heater is leaking everywhere.)
Read More > What to Do in a Plumbing Emergency
If you don't know where the water shutoff valve is located, here are a few places to look:
Houses usually have one main valve & a second shut-off specific to the water heater
Next to the main sprinkler control/hose connection
Sometimes the shut-off is buried in the ground
Do you live in a condo? If so, it may be located by the water heater.
If you have trouble finding the valve, while we're there our team at John the Plumber can help you locate it.
Clear Out the Area to Make Space for Our Team
As you can imagine, it's a little difficult to fix the plumbing if we can't get to the location easily. Remember, just because there is room for a person to get over there, doesn't mean there's room for our tools or additional team members. The last thing you want is for a plumber to accidentally hurt themselves or damage any items that are in the way.
With that being a concern, our plumbers are experts at making house calls, and they'll be able to keep your items safe and move things out of the way if needed. However, it's always preferable to have the home ready for us to visit; and if you're reading this article, chances are you'd like to be prepared as well!
Restrain Pets Properly
Dogs don't just chase mailmen! Keep your pets restrained when the plumbing team comes over, for both your safety and the safety of your dogs. Our plumbing pros use a lot of high-tech equipment in our process, and your pets shouldn't be around the area.
Trust us, we do love seeing your happy, well-behaved pups run up to greet us at the door; but even the most well-behaved dogs don't understand the ins & outs of plumbing. Please make sure dogs are not just "shooed" away from us every now and then, and are instead kept away from the area entirely.
A lot of our tools and machines can accidentally hurt pets or children if they run in the room; so, make sure the plumbers have a safe, distraction-free environment.
Clean Up Before the Appointment (Especially the Toilet!)
Just like clearing out the area itself from hazards, make sure the bathroom is as empty as you can get it. Shampoo and soap bottles in the shower, toothbrushes, razors, and stacks of magazines and knick-knacks on top of your toilet can get in the way and delay the repairs themselves.  
Especially if you have a smaller bathroom, try to remove as many items as possible to give us the space we need to bring in parts and tools. 
Now we don't want to call anyone out per se. But sometimes we've seen some pretty gnarly situations in the bathroom. We understand the situations of emergencies and trust us, no one is judging your backed-up toilet. However, if you are having a plumbing crew out to work on or around your toilet or shower, make sure to give it a little scrub down beforehand!
We're not saying you need to get in there with a toothbrush, but at least don't forget to flush.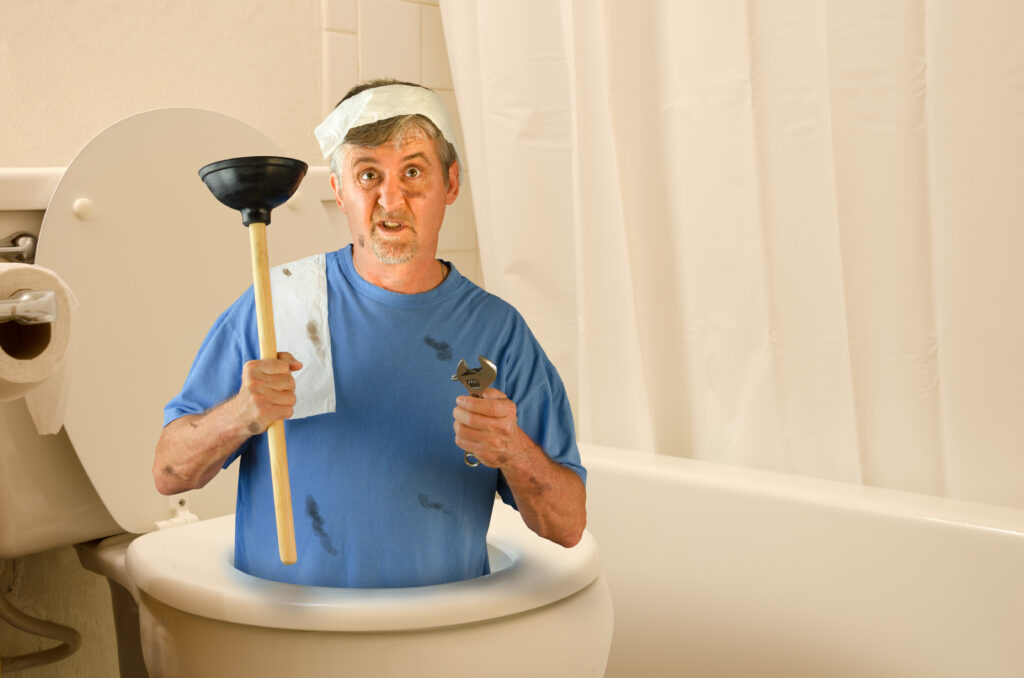 No Matter Your Issue – Call John the Plumber
We appreciate everyone who's taken the time to read this blog post, as it shows you want to make the process as easy for us as possible. Our customers are the BEST! Hopefully, you won't need a plumber any time soon, but remember John the Plumber will be there if you do!
Whether it's a leak, a new fixture that needs to be installed, or a larger plumbing issue, we'll make sure your home is taken care of with the utmost respect & care. We've been the trusted plumber in the Pompano Beach Area community for 40+ years, give our plumbing company a call today to see why!