Water Heater Repair & Service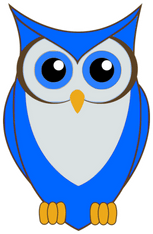 Water Heater Repair
Some of the water heater repair services we offer include:
Thermostat repairs/replacements

Pilot light repairs

Anode rod replacements

Sediment flushing and inspections

And more!
Trust our local Pompano Beach plumbers for water heater repairs. With 40+ years of experience under our belt, it's easy to see why we're the plumbers that our community calls for water heater repair.
Is your water heater failing? Since 1979, John the Plumber has been ensuring that our neighbors in Pompano Beach and the surrounding areas have hot water when they need it.
Whether you have an electric, natural gas, or tankless water heater, John the Plumber is the team to call for all your water heater needs!
Common Signs of a Failing Water Heater
If you notice any of the following warning signs of water heater failure, it's time to call in the professionals from John the Plumber for water heater repair:
Water temperature too hot or too cold:

If your gas or electric water heater is producing water that is too hot or too cold, or maybe no hot water at all, it may have a thermostat issue or a buildup of mineral sediment.

Water Leaks:

Leaking water from your water heater could be a sign that the T & P valve is failing, or that a pipe is loose. Give John the Plumber a call before a small leak becomes a much bigger issue!

Rusty Water

: If your water heater is producing rust-colored water, it could be a sign that your water heater has interior corrosion and that a leak is imminent.

Smelly Water:

Bad smelling water coming from your tank is likely due to a high level of bacteria. Generally, this happens in homes where well water is the primary water source, but it could be a sign of a problem in your unit, so don't hesitate to call John the Plumber!
No matter the problem, our plumbers at John the Plumber will be able to diagnose and fix your water heater so you can get back to enjoying fresh hot water in your home.
Here, our family goes above and beyond to provide the best service possible. Always. We'll treat your home or business as if it were our own because to us you're a part of the family. So the next time you want a top-rated local plumber that can handle any plumbing need, call our 5-star pros! We're happy to handle whatever plumbing issue you are dealing with!